novera is an interactive mirror equipped with a monitor display, camera, and speaker, that compliments and chats with users through a male voice, or through text that appears on the display as a speech bubble. drawing evidence from psychology, medicine and the beauty market, the mirror obtains information from everyday faces such as expressions, health conditions, make up, and heart rate, and then compares it with others to conduct a supporting dialogue and create the sense of 'feeling beautiful' to its user.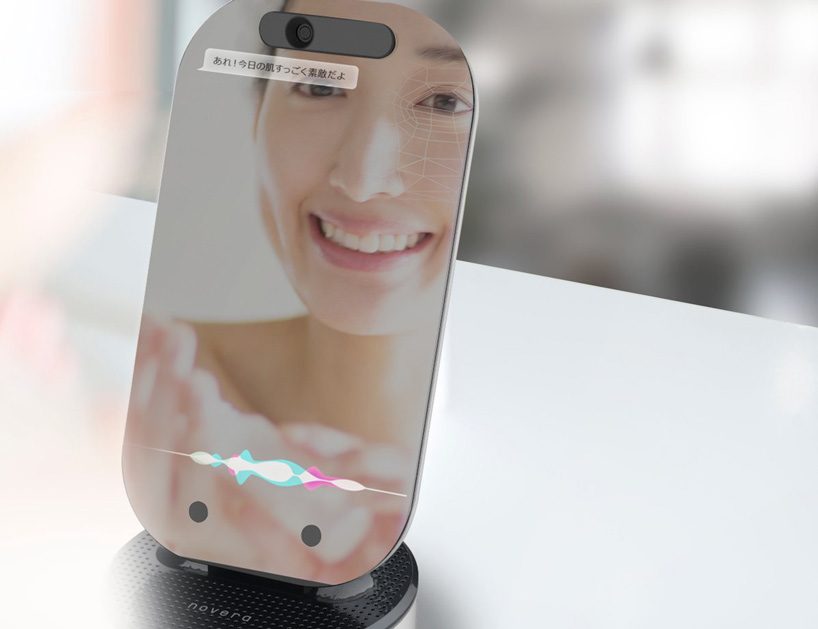 all images courtesy of novera
targeting lonely women, the novera can understand and respond to questions through the voice of one of three fictional anime characters, which borrow the voices of popular japanese actors jun fukuyama, yuki kaji, and junichi suwabe. the mirror is able to scan and read the emotions of the user's face, but it is still in its prototype phase, with not release date available yet. in the movie, the device appears to be a large-scale object similar to a typical home makeup mirror, yet a smaller version in the size of a handheld device seems to be in the works as well.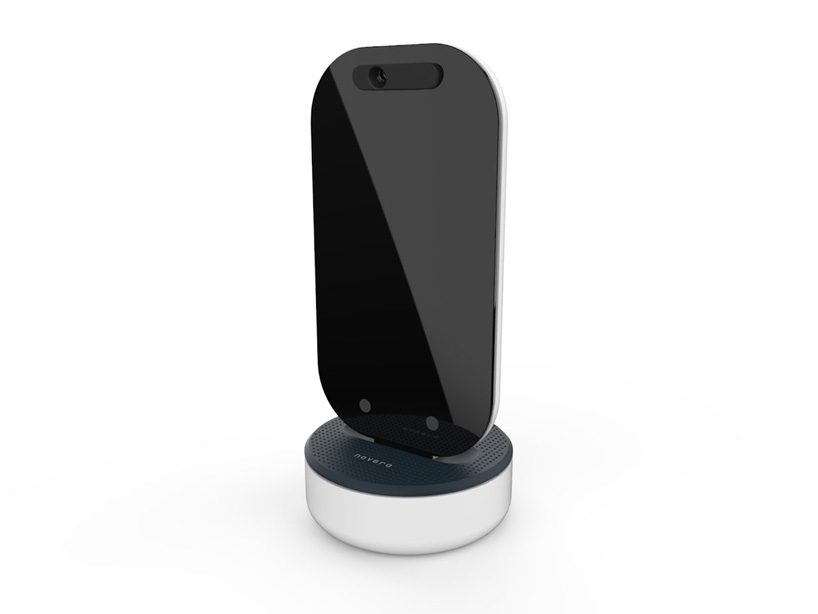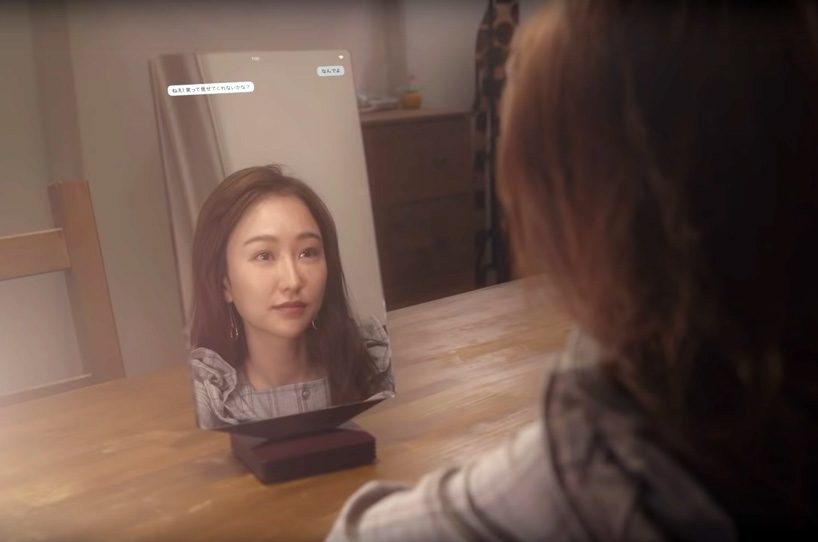 novera video screenshot